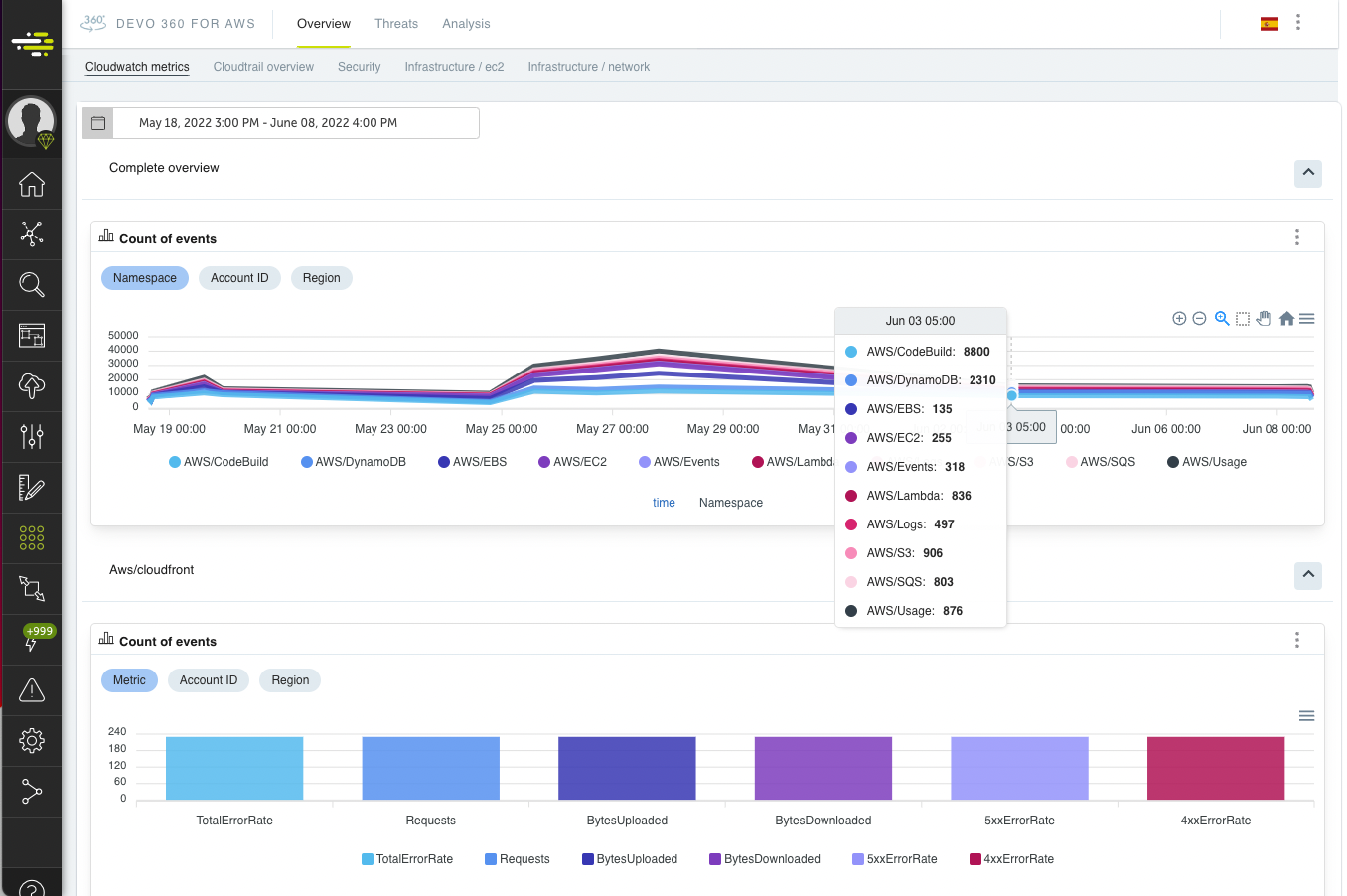 The Devo Exchange team presents Devo 360 for AWS, a collection of pre-built knowledge base of dashboard & alerts that deliver real-time visibility and expedites analysis of Devo users' entire AWS infrastructure.
This application brings centralized insights to an array of AWS security products including:
CloudTrail
CloudWatch
S3
VPC
Security Hub
Learn the full details in our Documentation !

Download directly from Devo Exchange now!
If you do not have Security Operations, you can still use this Application!  The team has made available the individual alerts in these modules.  Install them first!