Devo Exchange team is happy to bring you the latest update for the MITRE ATT&CK Adviser.  This release brings critical functionality to the MITRE ATT&CK Adviser, allowing the management of multitenant domains. Administrators have a full view of the alert coverage information of each child domain in their portfolio.
Release Information
Released in all Geos.
Table of Contents
New Features
Tenant Filter
This new filter allows MSSP's to quickly switch between clients.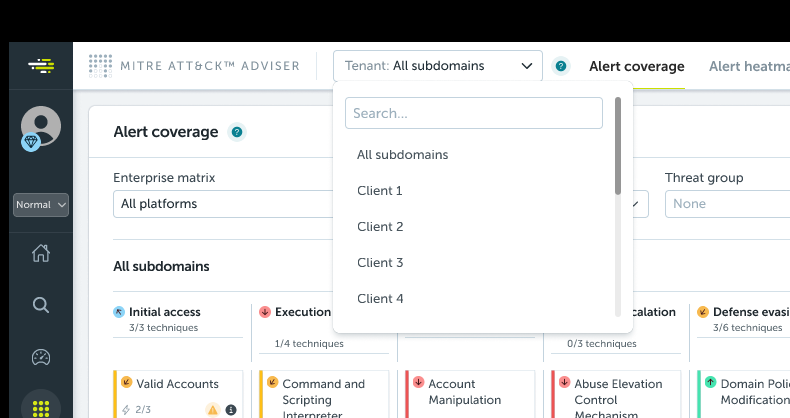 MSSP Support
MSSPs can view the client domain alert coverage they are currently logged in to and get critical insights into the alert landscape for their clients.
Enhancements
New "No Alerts Fired"

When the time period selected results in no alerts fired, a new message notification is displayed, guiding you to select a new time period. 
New notification for missing injections
This new notification will inform the user if a log source for an installed alert does not have a log source injection.