Devo is happy to deliver this new version of the Platform.  Containing new features and improvements to Activeboards.
Geo Availability
| Region | Status |
| --- | --- |
| CA | Released |
| US | Released |
| EU | Released |
| APAC | Released |
Table of Contents
New Features
New Activeboard Widget - Calendar Heatmap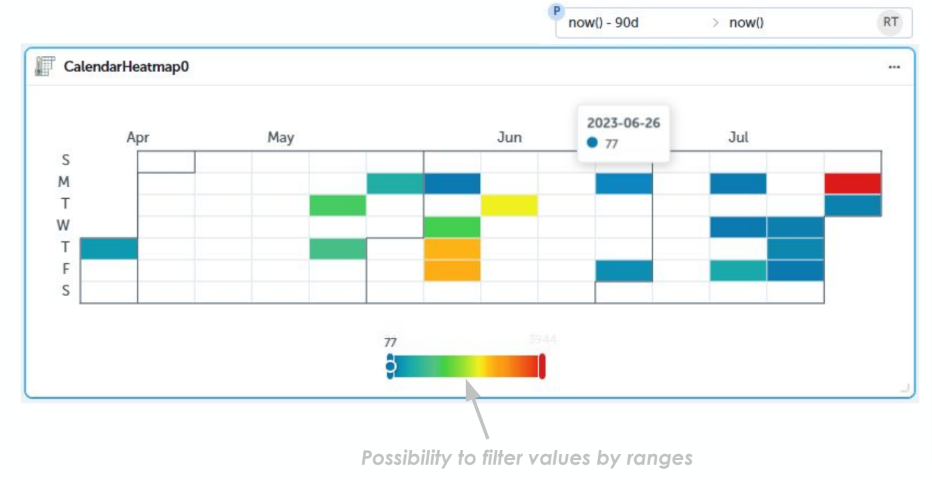 The new Calendar Heatmaps represent time-series numerical data through a conventional calendar where each day is shaded on a light to dark gradient based on the sum of the values of the said numerical variable along the day.
Improvements
Improved Widget - MakersMap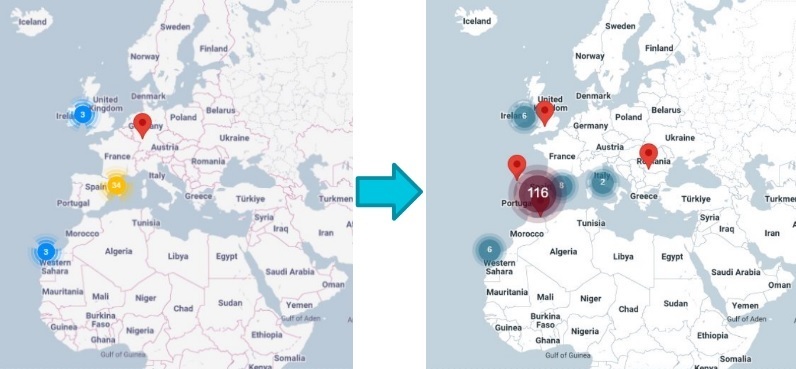 MakerMap is now using the new Google maps library "@googlemaps/marketclusterer".  This new library  brings the following improvements:
More accurate location icons:  Correct icon placement at all zoom levels.
New grouping location functionality:

New Design
Proportional icon size to the number of locations it represents
More than 5 colors possible! A themed color palette is implemented.
When several icons overlap, the biggest one is displayed at the foreground.
New look and usability improvements for Charts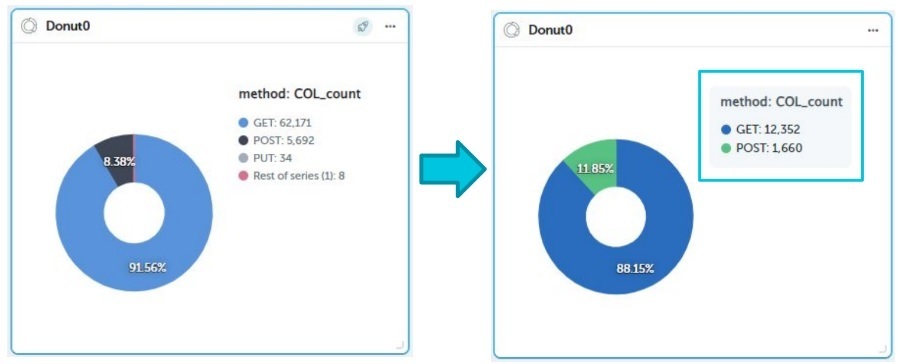 Charts receive new colors, and legends are now delimited with a background light gray area.
Improvements to Export to PDF
Cleaned up header duplication
Improvements to layout