Devo is happy to make available the latest release of the Devo Platform.  This update brings a selection of improvements and bug fixes sourced by our customers!
Release Information
Time Window: Thursday August 31, 9:00 AM UTC
Duration: 2 Hours
Impact: NONE
Geo Availability
<
| Region | Status |
| --- | --- |
| CA | Released |
| US | Released |
| EU | Released |
| APAC | Released |
Table of Contents
New Features
New Data Search Events marked on arrival
New highlights added to new events on both Table View and List view in Data Search.
 Alert Subscription Enhancement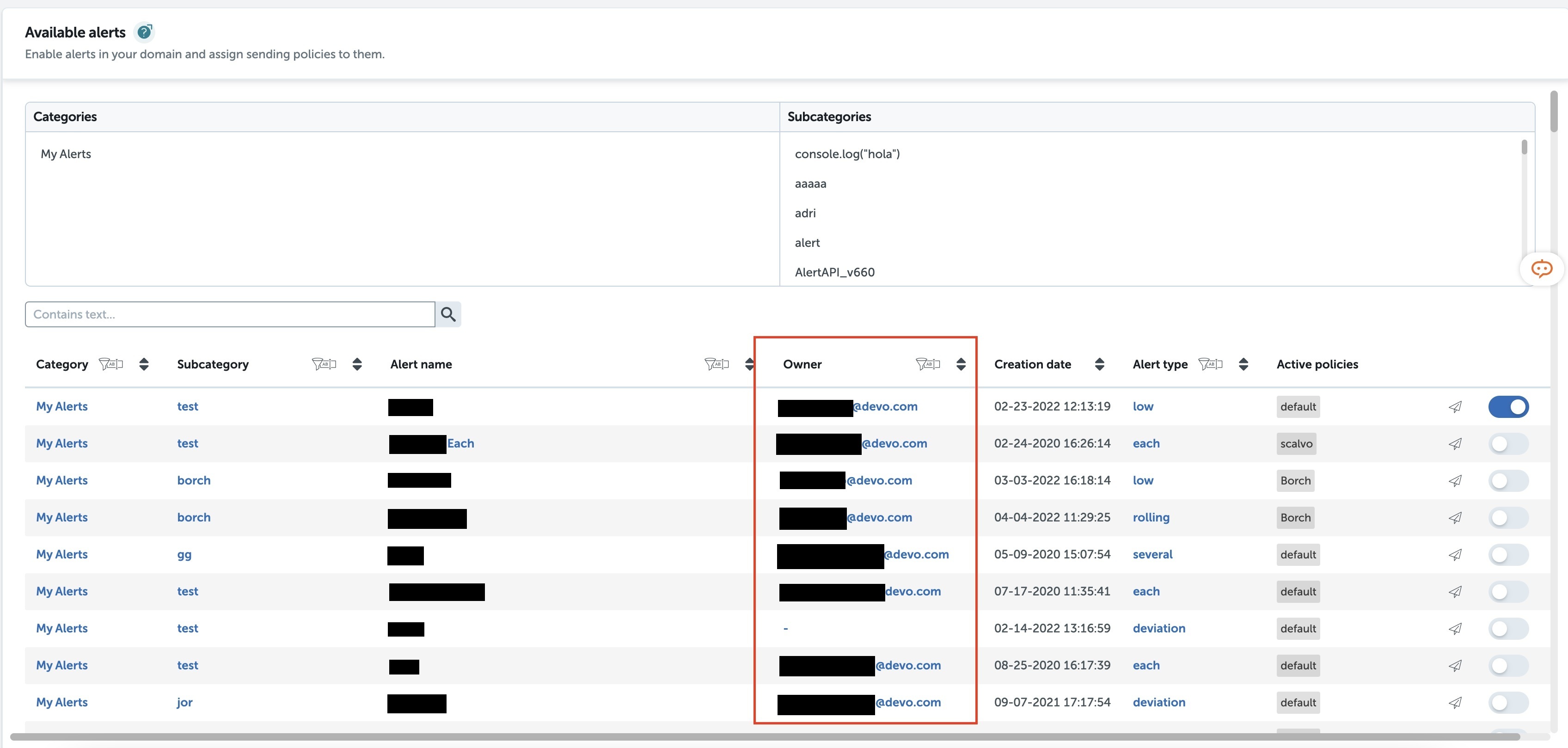 The user's email is now displayed on the Alert Subscription page instead of the Username.  This conforms with the consistent behavior through other pages in Devo ensuring an expected experience. 
Improvements
Aggregation Task calendar migrated to Data Search time picker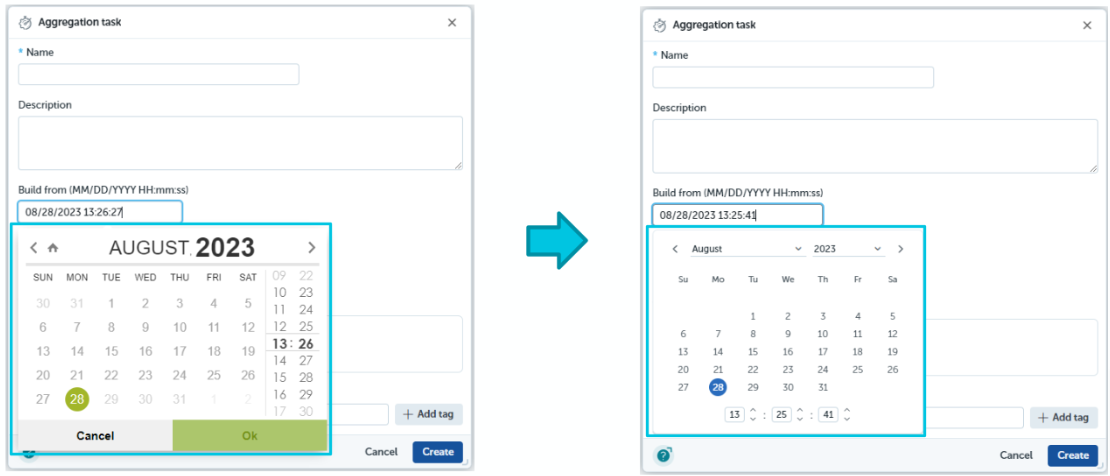 Improved Data Search Copy command
Improved UX with the contextual menu "Copy" reducing the number of mouse clicks required to reach the command.
Increased Home Widget Accuracy

Units are now accurately displayed between the volume widget and the shown metric. Both now display the superior binary ingestion size (TiB, GiB, MiB, KiB) over the previously used decimal (TB, GB, MB, KB) representation.  This change ensures clear and correct data visualization for ingestion within your domain. 
The Event Volume chart on the Home Page is now more accurate due to this change.  The data continues to be accurate, and now the average and limit lines will match the data exactly.
Enhanced LookUp Errors

The team has made huge efforts to create more detailed error outputs to better diagnose and troubleshoot Lookup issues.   In addition to this, errors are now available in multiple languages, including Catalan!
Our goal here is to continuously improve the LookUp experience!
Better handling of large synthesis operations

We've increased the size of POST and DELETE requests to accommodate larger synthesis operations.  We also added new error messages with details to help diagnose problems with large synthesis operations.
Bug Fixes
Improve Autoparser handling of INTEGER types.
Improve Aggregation task calendar
Fixed an issue with relative dates when using search history
Improved ip4 operation handling