Devo is proud to introduce DeepTrace with version 7.19 along with many requested improvements and fixes!

Geo Release Availability
| Region | Status |
| --- | --- |
| CA | Released |
| US | Released |
| EU | Released |
| APAC | Released |
Table of Contents
Devo DeepTrace Integrations
This release adds integrations to the DeepTrace product just released!  There are 3 main integrations added.
SSO integration with Devo Platform

You can launch DeepTrace directly from Devo Platform using Single Sign On Authentication.
Search integration
You can right click on an event and select "investigate in Deeptrace.  You can also find it under the tools menu.
Also available from the tools menu: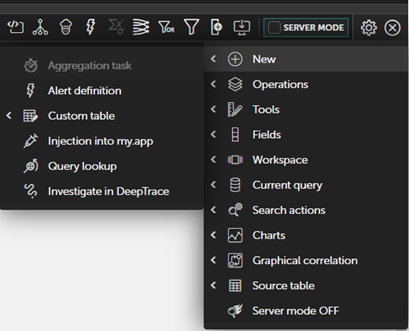 Alert Integration

You can automatically investigate triggered alerts by defining this property in  the new alert creation window. A new option in the Alerts definition window called Auto-Investigate in DeepTrace is now available.

To learn more about DeepTrace
Video:
New Alert capability
No Sending Policy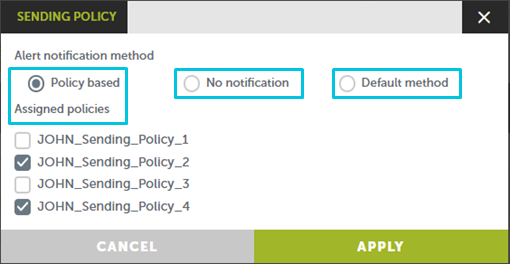 You can now create and define alerts to have no send policy.
Api Improvements
New API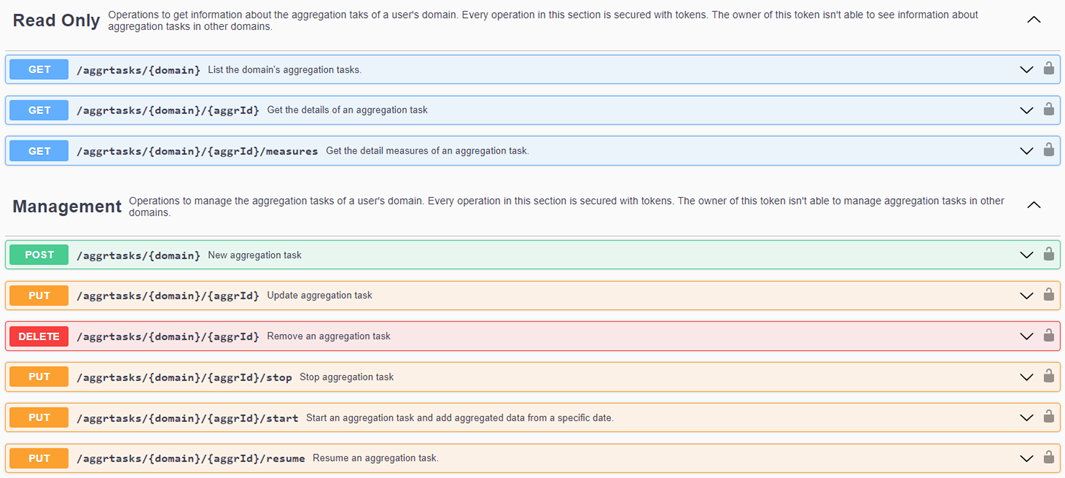 Added for aggregation tasks management
PROBIO API improvements
The PROBIO API now allows the downloading of MSSP certificates.
NASS Improvements
Service Registry
Added the Service Registry feature in NASS, this feature provides a complete picture of all components deployed in an environment.
Bug Fixes
Bugs have been squashed in the Finder, Search, Lookups, Alerts, tables, NASS and OData!

Full Release notes are available in our Documentation