Devo is proud to present the latest version of the Devo Platform.  Version 8.0 is a major update with a focus on unifying the User Interface and cleaning up the User Experience for ease of usability and consistency. In addition to this major overhaul, there are additional improvements to Activeboards, Web and Multitenancy features.
Geo Availability
<
| Region | Status |
| --- | --- |
| GovCloud | Released |
| CA | Released |
| US | Released |
| EU | Released |
| APAC | Released |
Table of Contents
New Features
New Devo UI Design
When you launch 8.0, you'll find everything where you remember it but you will notice huge improvements in speed, accessibility and design familiarity between all the sections.
The goals of this redesign are to make the Devo Platform:
Faster to learn and use
Provide a Modern unified design experience
Scale consistently across all use cases
 
Additional features of the new UI
New Color Palette that provides support for Color Blind use
Configurable Color system overlay to address the needs of users with Color Blindness.
Overall reduction of visual stress
The UI color palette has been analyzed to reduce eye strain.
Alert anti-flooding
Alert notifications will now collapse into stacks including any similar alert notifications that where triggered within a specific timeframe.
User Inactivity Management
A new configurable user inactivity management interface has been added to settings.
And more!
(also, I know which visual mode you will immediately ask about and it is coming!)
New Activeboard features
Added Stacked Column Widget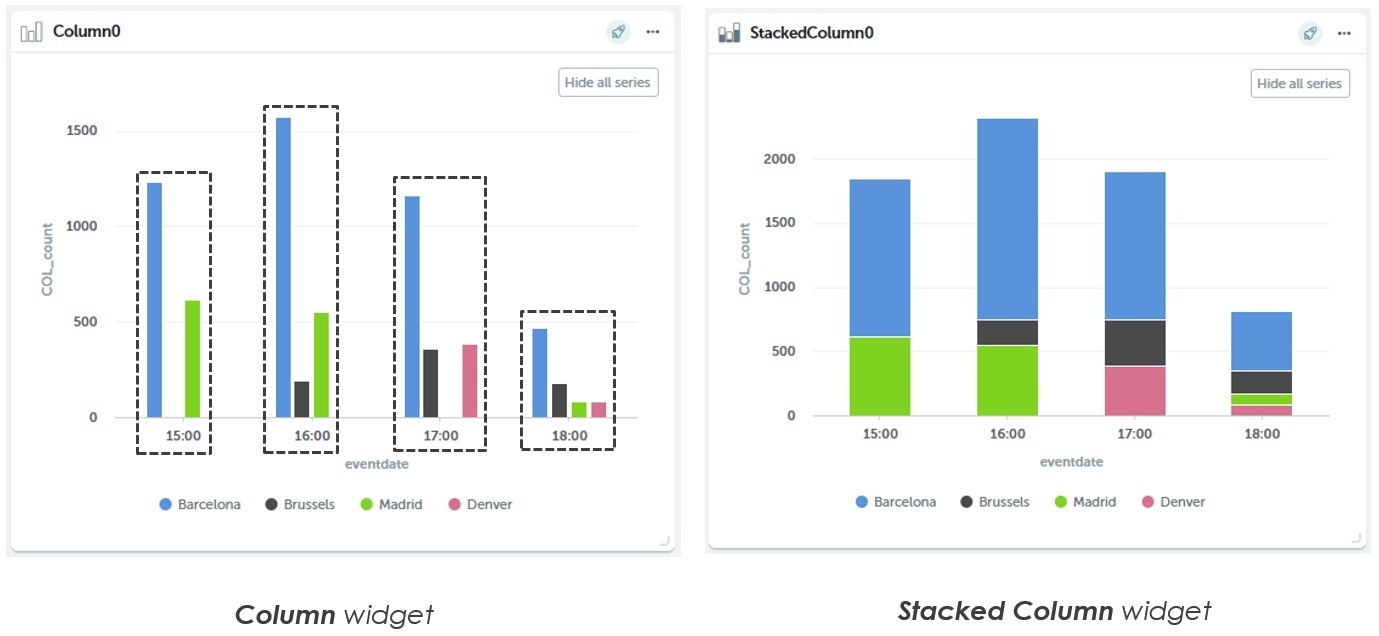 The Stacked Column widget visualizes a stacked bar chart.   A stacked bar chart is an extension of a column chart where each cluster of "n" categorical values, instead of being represented by a set of "n" columns is represented by just one column divided into "n" sections, where each section represents one of those categorical values within the cluster. The sections are stacked on top of each other and the section height represents the proportion of the categorical value within the cluster.
Added Stacked Area Widget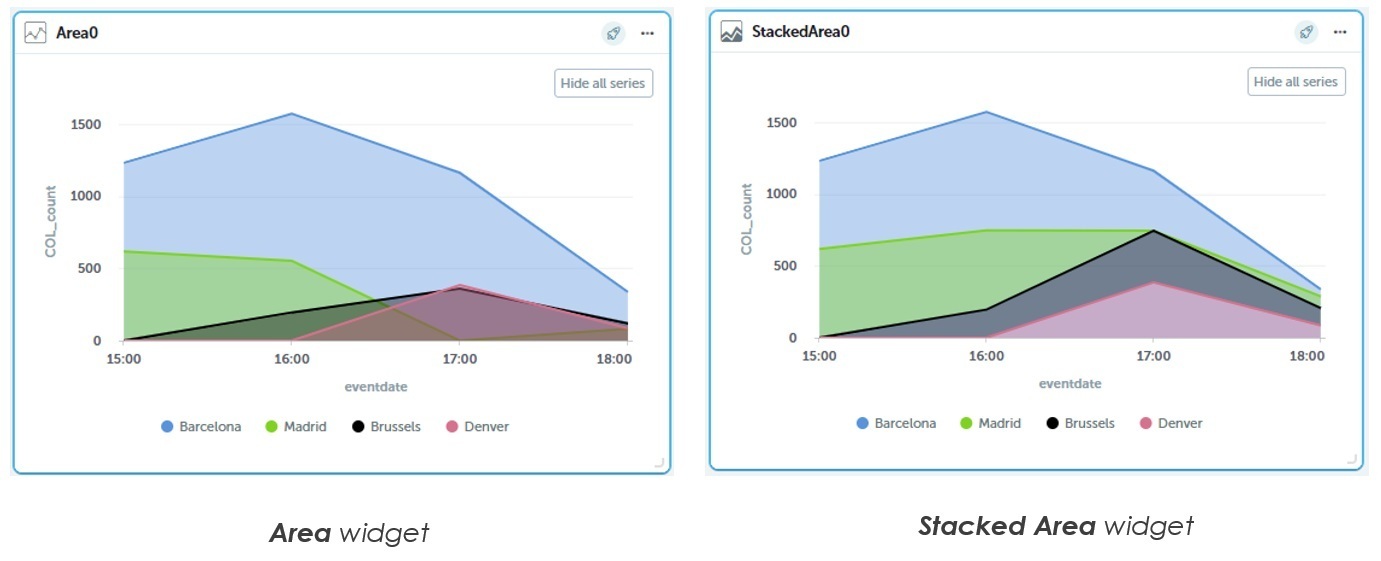 Same description of the Stacked columns, but now in Area!
Added Dependency Wheel Widget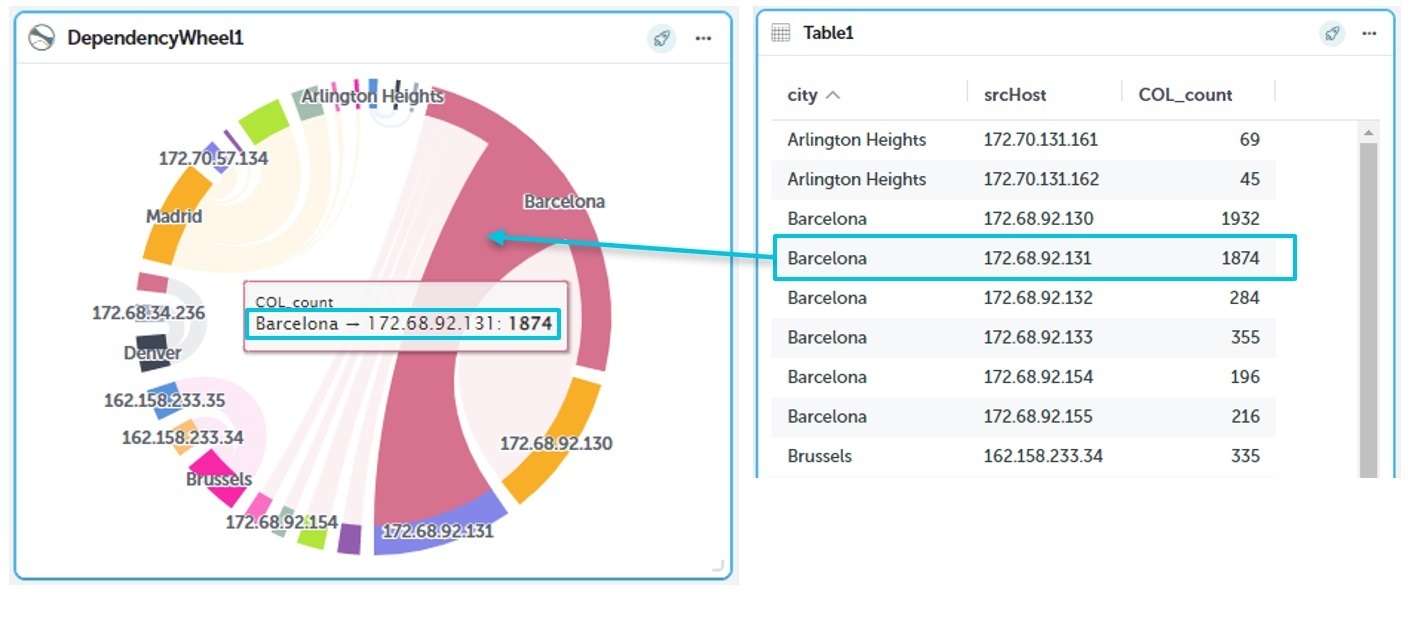 The dependency wheel diagram, also known as chord diagram, is a type of flow chart where data (two categorical variables) is arranged radially as two sectors of a circle (source and target) connected by arcs that represents the magnitude (a numerical value or "weight") that makes up the relationship between both sectors.
Scheduled Reports improvements
Delete Scheduled Reports
Previously only through API but with this update you can now delete Scheduled reports through Web through the new option "Delete scheduled report".
New View Policy
New view policy in role permission "Activeboards report scheduler" will allow the user to See and Filter Activeboards that have a scheduled report associated.
New "Scheduled" Filter
Added a new "Scheduled" filter that will allow the user to filter those Activeboards with an associated schedule (regardless if it's enabled or not).  Only users with role permission "Activeboards report scheduler" ("View" or "Manage") will have this new filter available.
New Clone Activeboard options
You can now "clone and close" or "clone and open" a cloned activeboard.
Devo Flow 1.18
Add Templates and Instances, read more here.
Bug Fixes
Fixed - "Last 5 Alerts" widget gets empty when Alert definition of an unread alert is deleted.
Fixed - Error when trying to edit the details of the "Default" Finder
Fixed - "Maximize window" in Query not working
Fixed - Dragging a column in Cross-search table join makes column label unable to be edited.
Fixed - Unable to delete column row if column value contains commas