Security Operations 3.17.4 is now available!  Integration with DeepTrace and additional features!
3.17.4
This release includes an integrated workflow between SecOps and Deeptrace, Devo's automated threat hunting solution, along with additional improvements.
New Features
SecOps integration with DeepTrace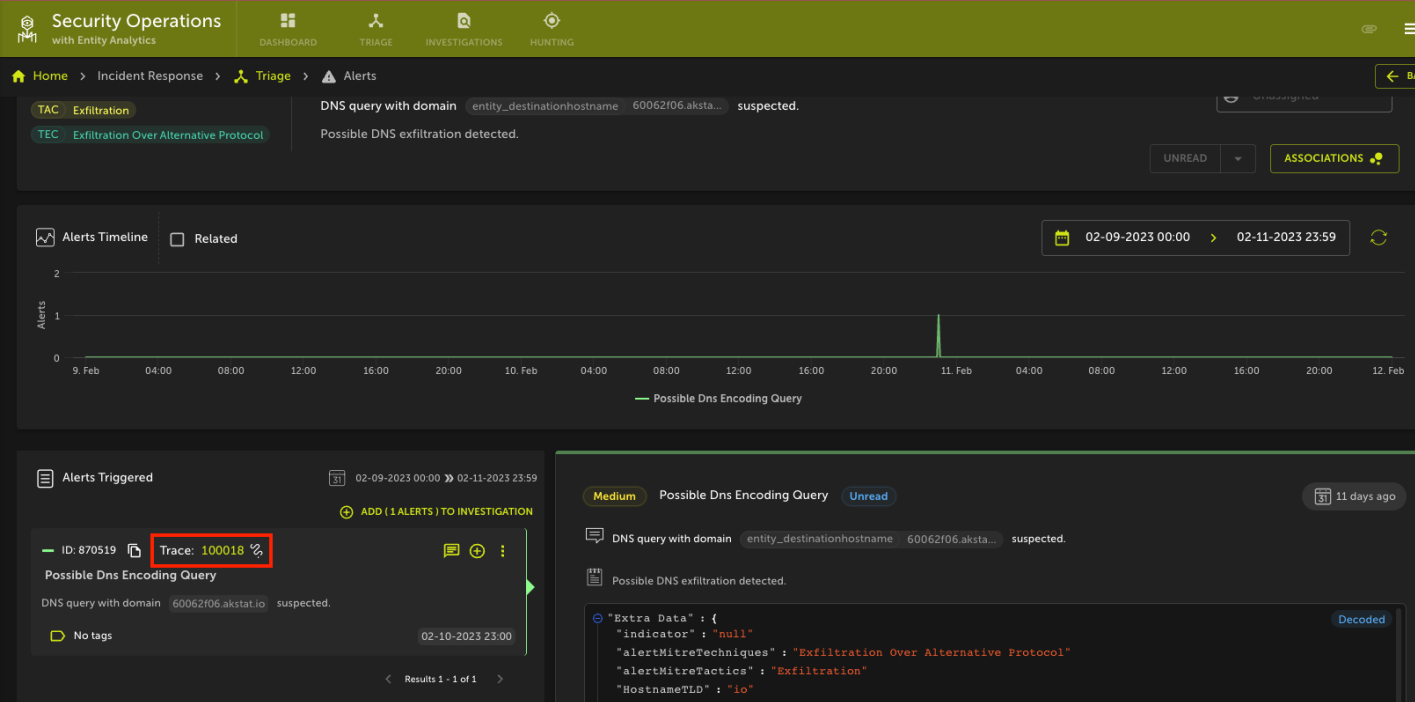 In the alert detail view the user will see the DeepTrace auto investigation, called a trace link. When there is a trace related to the alert shown, the user can click the hyperlink and see the details of the investigation in the DeepTrace solution in a new DeepTrace tab.
Date format settings in SecOps
We have added the ability to set the date format used within the SecOps application in the settings panel. This format change is currently only applicable within the SecOps application.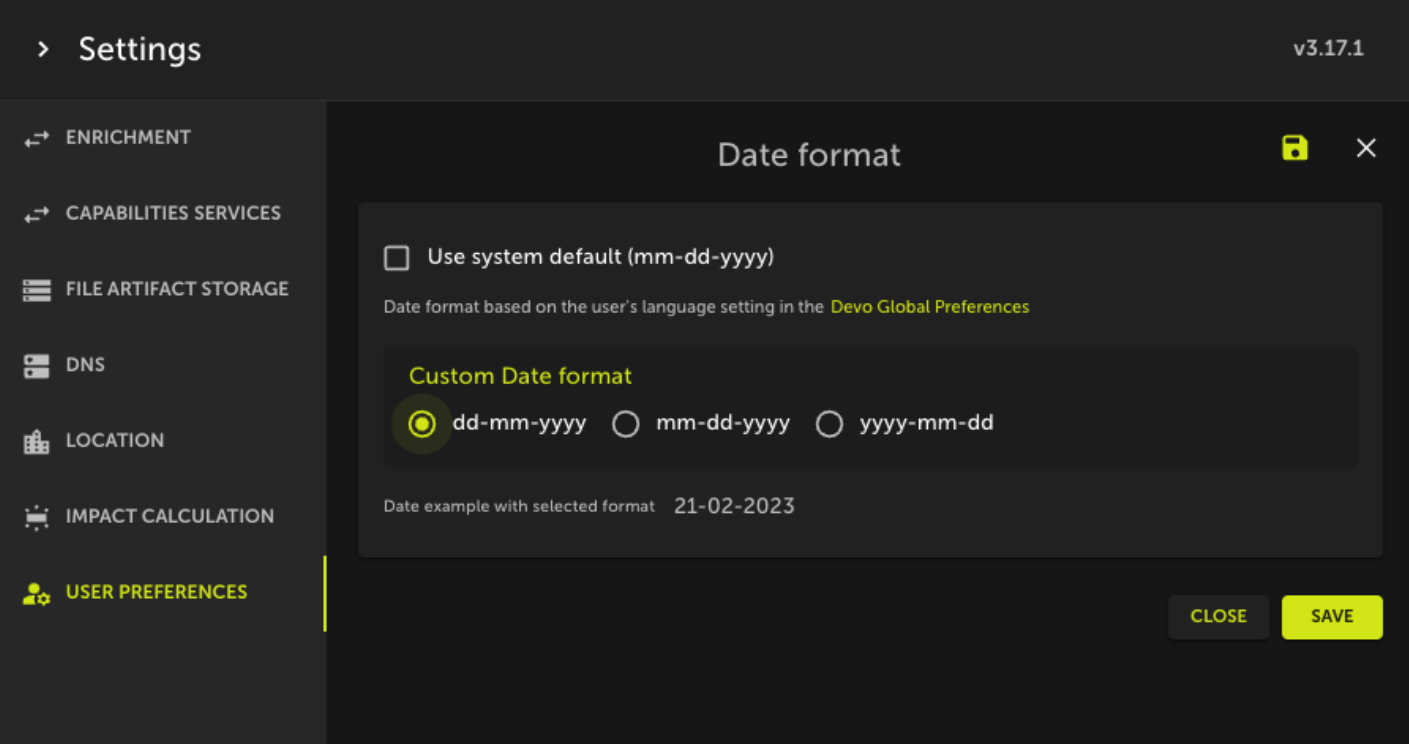 The user can choose between the system default setting, taken from the Devo settings or any other of the custom formats that SecOps supports
Improvements
Removed Siemplify Trial from settings
Vulnerabilities fixed.